How a Town Mobile App Can Improve Resident Engagement
Innisfail is a beautiful town in central Alberta, Canada. It is located in the Calgary-Edmonton Corridor, south of Red Deer.
The town has a variety of community events, lots of news and important information to keep their residents up to date on. The town was relying on their website to share information and news with residents. Unfortunately, this required residents to proactively seek out news and updates.
Innisfail wanted to find a better way to communicate with its residents and increase engagement. They decided that creating a mobile app was the best way to improve the Innisfail residents' experience and began researching their options for mobile app developers.
In the process, they reached out to Info Grove. Their requirements included many of those that other towns and municipalities look for when building a mobile app, including:
The ability to share up-to-date facilities schedules
A community events calendar
Snow removal and waste pick-up schedules
The potential to add more features in the future, including push notifications
Overall, the Town of Innisfail wanted a way to engage their community members, facilitate two-way interaction amongst the town and its residents, and keep everyone updated on important news and events. They wanted a mobile app that could be developed efficiently and cost effectively. They needed an app that could easily be maintained and updated by their team members and one that could grow with their needs.
Of course, Info Grove was excited to respond to the town's request–the Info Grove platform is specifically designed to address all of the requirements set out by the Town of Innisfail and more.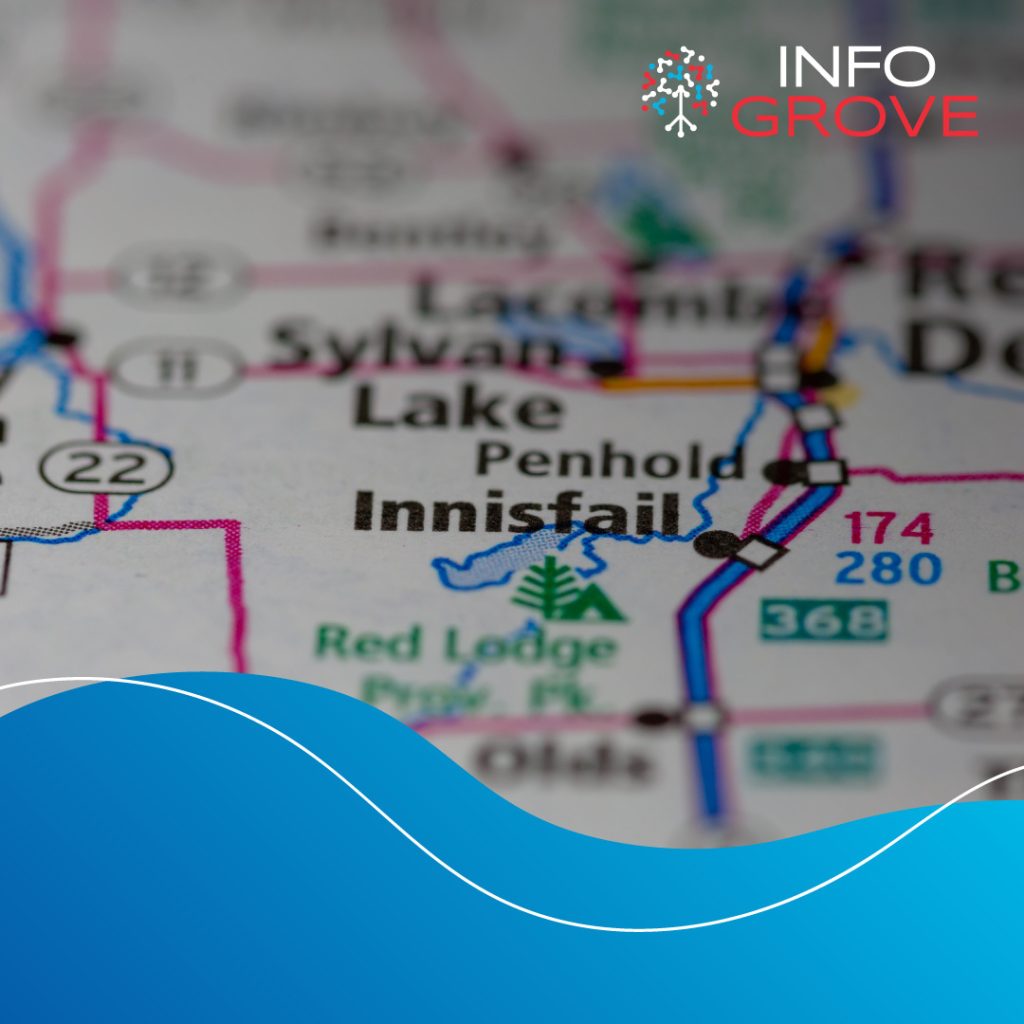 Experiencing to Understand
Once Info Grove had a good understanding of what Innisfail wanted to achieve with their new mobile app and what features they wanted to include, the team worked quickly to build a demo app using the content from Innisfail's own website.
When it came time to demonstrate the app in action, the Innisfail marketing team didn't have to imagine what the app could look like with their content in it. They were able to download a demo app and log into their own entity.
When the Info Grove team walked through the content management system–the simple way the platform allows town or city employees to update the mobile app content quickly and easily–the Innisfail team was able to see things in action with their own content displayed.
Having an individualized demo app allows potential clients to present the app more effectively to their internal teams, allowing decision-makers to quickly understand what is possible.
Exceeding Launch Expectations
When the Town of Innisfail initially contacted Info Grove, they expected that they would need to roll out their desired features in a phased approach. They anticipated that certain features, like the ability to use push notifications, would need to wait for future iterations of the app. Info Grove's flexibility enabled it to include those features at app launch.
The team at Innisfail was thrilled that they were able to connect with residents in real-time, sharing important information via push notifications immediately upon launch, instead of waiting for a second phase roll out.
Launch Your Mobile App Quickly
From our initial meetings with the Innisfail team until the mobile app's launch, the project took ten weeks. Depending on each client's specific needs and responsiveness, a town or municipality app can typically be launched in six to eight weeks.
Residents in Innisfail now have all the most important information about their town in their pocket. They can easily stay up to date and find important information. The town can connect and share important information when it is most relevant, without relying on residents going to the website.
Innisfail mobile app users are able to do more than expected with the launch of their town's app and are happy to know that as the Info Grove platform evolves and grows, the potential for their own app also expands.
Info Grove's platform offers flexibility and the team is continually working to improve current offerings and add new ones based on our clients' and prospective clients' needs. So, bring us your wishlist–we love to be challenged to find creative solutions to our clients' problems and unique ways to help you reach your objectives.
You can download the Innisfail app using the buttons below:
If your town or municipality is interested in creating an engaging and easy-to-use mobile app, please contact us to learn more about what Info Grove has to offer.
Karim Mansour is an Inside Sales Representative at 14 Oranges, the creators of the Info Grove platform.
Mobile App Customer Case Study: Town of Innisfail