INFO GROVE APP DEVELOPMENT PROCESS INFOGRAPHIC
We often get a positive surprised reaction when we say we can deploy a branded mobile app within 6 to 8 weeks using Info Grove, the truth is, we can do it much faster. When the Coronavirus pandemic snowballed earlier in 2020, we decided to create a COVID-19 app to help consolidate relevant information and resources about the pandemic and government response. Using Info Grove allowed us to develop a branded app, populate the content and be ready to launch within just 2 days (Unfortunately, it was blocked by Apple since we are not a healthcare institution). So we decided to put together this infographic to help you understand our process from start to launch and beyond.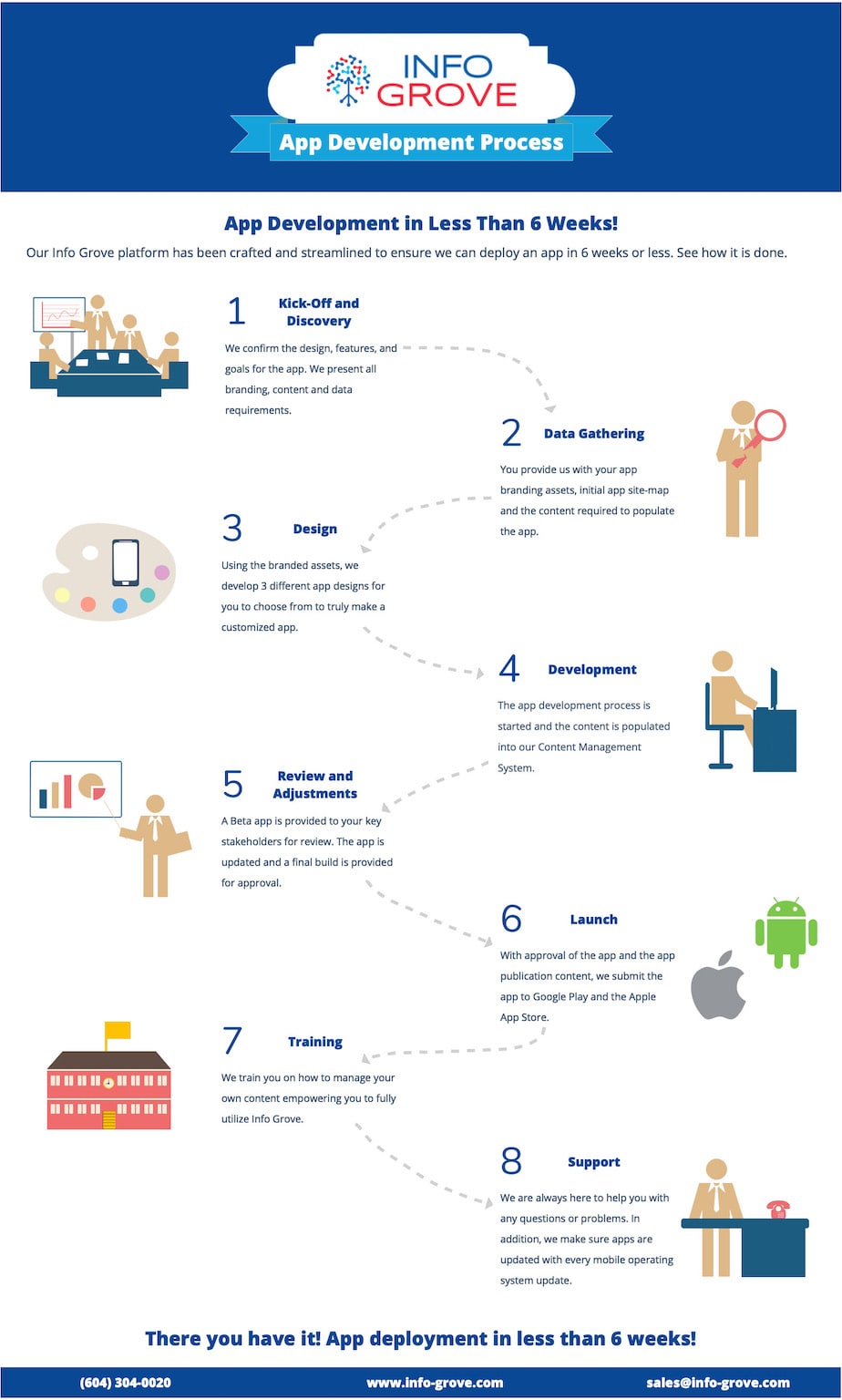 From our experience, the most time-consuming step is usually the data gathering phase where our customers provide us with their branding assets, content and site-map for their app. Using an agile development methodology, allows us to effectively complete the different steps quickly and efficiently to launch an app in less than 6 weeks. 
If you are interested in learning more about Info Grove or are looking to launch an app, get in touch with us.