Continuous Platform Improvement Means Ongoing Value For Mobile App Clients
When you first start thinking about having a mobile app developed for your municipality, union, association, museum or organization, it can be overwhelming knowing where to start.
If app development isn't your area of expertise, it may be difficult to know what's possible in terms of development and cost. If you choose to have a custom app built, it is possible to develop virtually anything. The restriction will be on cost, time and skills, not your ideas or requirements.
Having a custom mobile app developed also runs this risk, if you realize that there are additional features or modifications you need, you will have to ask the app developer to build new features or make updates to the app, costing you more time and resources.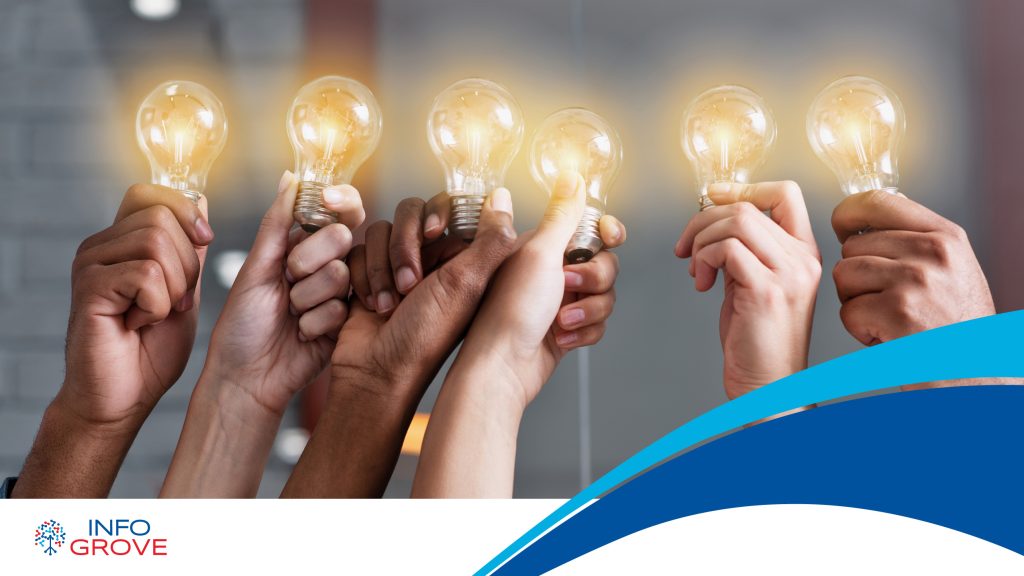 Working with a Mobile App Platform
Instead, you could consider working with a mobile app platform like Info Grove. Info Grove offers over 40 modules and features designed specifically with the needs of municipalities, museums and galleries, associations and unions, and healthcare organizations in mind.
You can choose modules based on your requirements, to build a mobile app for your organization. Additionally, your vision for what can be achieved through launching your app may expand as you see what other modules are available.
What does this mean for you as a client? There are many benefits to working with a mobile app platform. Here are some of them:
Save Time and Money
Because Info Grove's foundational platform and modules have already been developed, we're able to build a native app for your organization with a customized look and feel to match your brand image. This means you save time and money.
Designed For Your Needs
Plus, working with a developer and platform that has specialized in working with your type of organization means the modules created have been designed to address your unique challenges and needs.
Ongoing Value and Improvement
The value of working with a platform like Info Grove goes beyond being able to quickly and cost-effectively launch a mobile app. Because Info Grove works on a platform, as modules are improved or new modules are built, the updates are pushed out to all of our clients so your company's mobile app benefits.
Your Needs and Ideas Fuel Platform Innovation
In fact, while we are constantly pushing ourselves to improve Info Grove's offering, the majority of our platform and module innovations are inspired by our clients' and prospective clients' problems and ideas.
One of the most exciting parts about working with Info Grove is when a client approaches us and says, "I wish we could do this," or, "It would be amazing if our app could help us achieve this."
Whenever we hear our clients think out loud like this, we know there might be an opportunity for improving a module or developing an entirely new module.
Value of an Internal Development Team
When our team comes together to discuss these ideas, there is often overlap amongst clients' requests. Having our own internal development team gives us the flexibility to act efficiently on these requests. We can review the challenges our clients are facing and the requests they have made and innovate based on those needs.
Our Chief Technology Officer has an incredible knack for making connections amongst diverse client needs and helping the team prioritize and develop updates that provide the most value for all clients.
We love the chance to develop a new module in a way that addresses issues multiple clients are facing. We then make the module available to other clients on the platform, providing value across the board.
Benefit From Community-Driven Growth
Allowing our ongoing interaction with clients and prospective clients to fuel the platform's development roadmap means the Info Grove platform is continually evolving and becoming more robust.
Every problem solved by an improvement or update means a solution now exists for all of our clients and future clients moving forward. Creative ideas of how to use Info Grove modules are shared and the app experience continuously improves.
Instead of relying on only your own organization's experience to drive innovation and updates, you benefit from efficient and cost effective community-driven updates.
Diverse Clients Breed Diverse Innovations and Updates
Clients of all sizes, from a variety of industries, from both the private and the public sector use the Info Grove platform for their organizations' mobile apps. The challenges and requests we hear from these clients are thus also very diverse.
This diversity means our clients benefit from the ideas coming out of a variety of verticals. For example, we developed an "Experiences Module" for one of our museum clients. Now, when we have conversations with our municipalities clients, we can offer this module as a way to facilitate city tours through the app.
Infinite Possibilities
As you continue to explore what's possible for your organization's mobile app, consider the value you can gain from working with a continuously evolving platform.
A custom mobile app's cost may restrict your ability to update and improve with your needs.
With a platform like Info Grove, your app benefits from new features and functionality being continuously inspired by other diverse clients.
If you have any questions about developing a mobile app for your municipality, association, union, museum, gallery or healthcare organization, please contact us to learn more.
Karim Mansour is an Inside Sales Representative at 14 Oranges, the creators of the Info Grove platform.
Clients' Needs Fuel Info Grove's Platform Development