Easily add self-guided interactive walking tours to your mobile app
The next time you go to a museum or heritage site chances are you will probably be asked if you would like to join a group for a walking tour. While this is a great way to learn about a museum's exhibits or a building's history, more and more museums and municipalities are using mobile technology to offer self-guided walking tours.
We have developed a module that allows museums and municipalities to easily create interactive walking tours. The module was inspired by our work with The Polygon Gallery, a 25,000-square-foot photography gallery in North Vancouver. When we first started building a new mobile app for the gallery they asked us if it would be possible to build a feature that would provide people with a multimedia gallery experience from the palm of their hand.

Eager to make it happen, we got to work right away and we created the Experience Module, which can now be used by any of our clients.
Video and Photos
The Experience Module allows users to upload media records that they want users to learn about. This can include photos, 360-degree images, HTML pages, audio recordings, and videos. The module allows clients to add longitude and latitude coordinates to each record so that users have to walk to the right location to unlock or reveal the next record. To make it as easy as possible, the module provides users with a map that highlights where each record is located. This provides users with a basic route they can follow.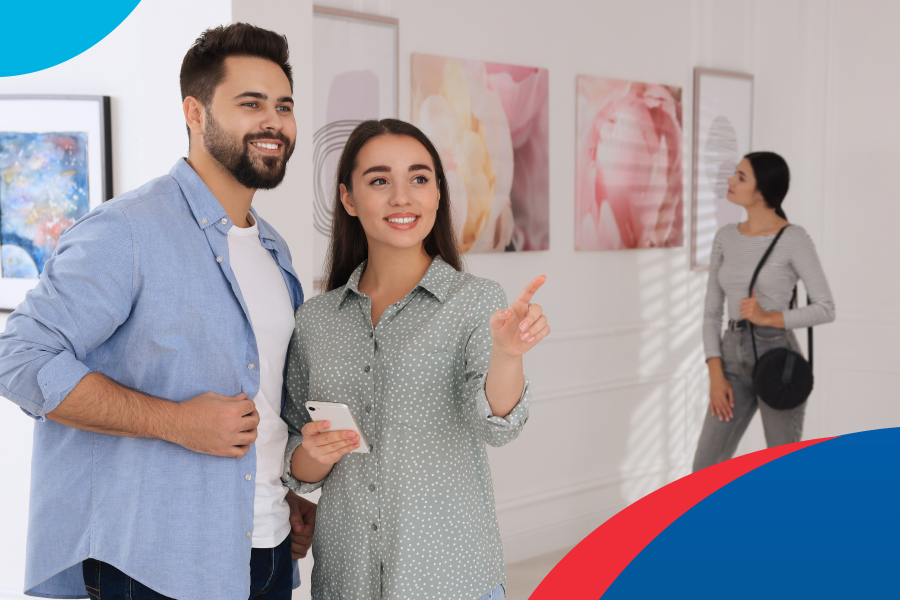 Self Guided, Step-by-step
The experience module allows clients to create dependencies between records, which means that a new record won't unlock until the previous one is viewed. This ensures that users have to engage with each record or exhibit before they are able to go on to the next one. In order to make it as flexible as possible, we also made it possible to create multiple dependencies between records so that users can unlock more than one record at a time. This can come in handy if you want users to have access to several records when they walk into a room or arrive at a new destination.
Beacon/Geofencing Compatible
Another great feature included in the module is the beacon feature, which uses Bluetooth technology. Essentially the way it works is museums or historic buildings can place beacons throughout their building and once users are in close enough proximity to it the beacon will push information to their mobile app. This can be a great way to engage the user without a lot of input from them.
While we initially created the experience module for museums, it can also be used by municipalities who want to create an engaging experience for their residents such as a walking tour of the area's historical buildings.
The module could also be used for schools, unions and association that are interested in developing interactive mobile friendly courses. By using the experience module, organizations can ensure app users complete each section or chapter before they can move on to the next.
Wherever the case may be, the goal of the Experience Module is to create an interactive and engaging multimedia experience for the user.
The options are endless and really just depend on how creative you want to be.

Karim Mansour is an Inside Sales Representative at 14 Oranges, the creators of the Info Grove platform.