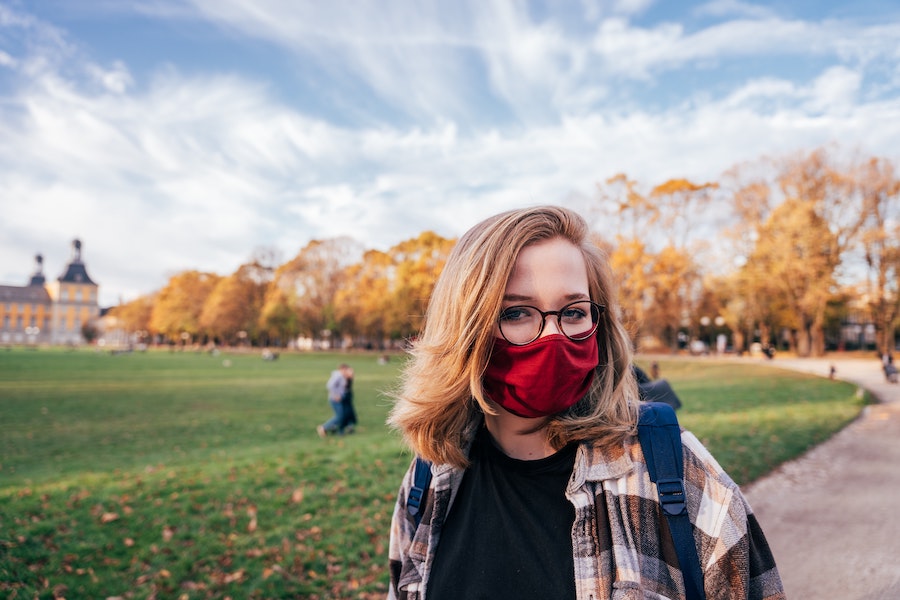 The 2020-21 school year started very differently than in past years. With the COVID-19 pandemic still taking its toll, the education sector was facing a unique challenge with opening up institutions and accepting students and staff back onto their premises. Many institutions scrambled to share information through email, newsletters, websites but there was and still is uncertainty and confusion amongst parents and teachers. Relying on technology for remote learning or information dissemination has proven to be an effective method of communication at the end of the previous school year and so far in this school year. However, resuming in-person education is the ultimate goal for most institutions and to achieve this goal, institutions are following the guidelines set out by school boards and the government to keep everyone safe. In this post, we look at how school districts and their schools can leverage a mobile app as a way to communicate with staff, teachers, students and parents during the time of the pandemic and beyond.
Emergency Situations:
Our first experience with a school district was for an app to be used internally for emergency situations. The app for School District 42 helps teachers, staff and administrators find the right contact person in emergency situations. A search feature of multiple directories and a contact card for each contact, helps the teachers and staff get in touch with the right people quickly. Being mobile, also allowed teachers to firstly follow the in-class safety procedures and use the app when in a safer environment.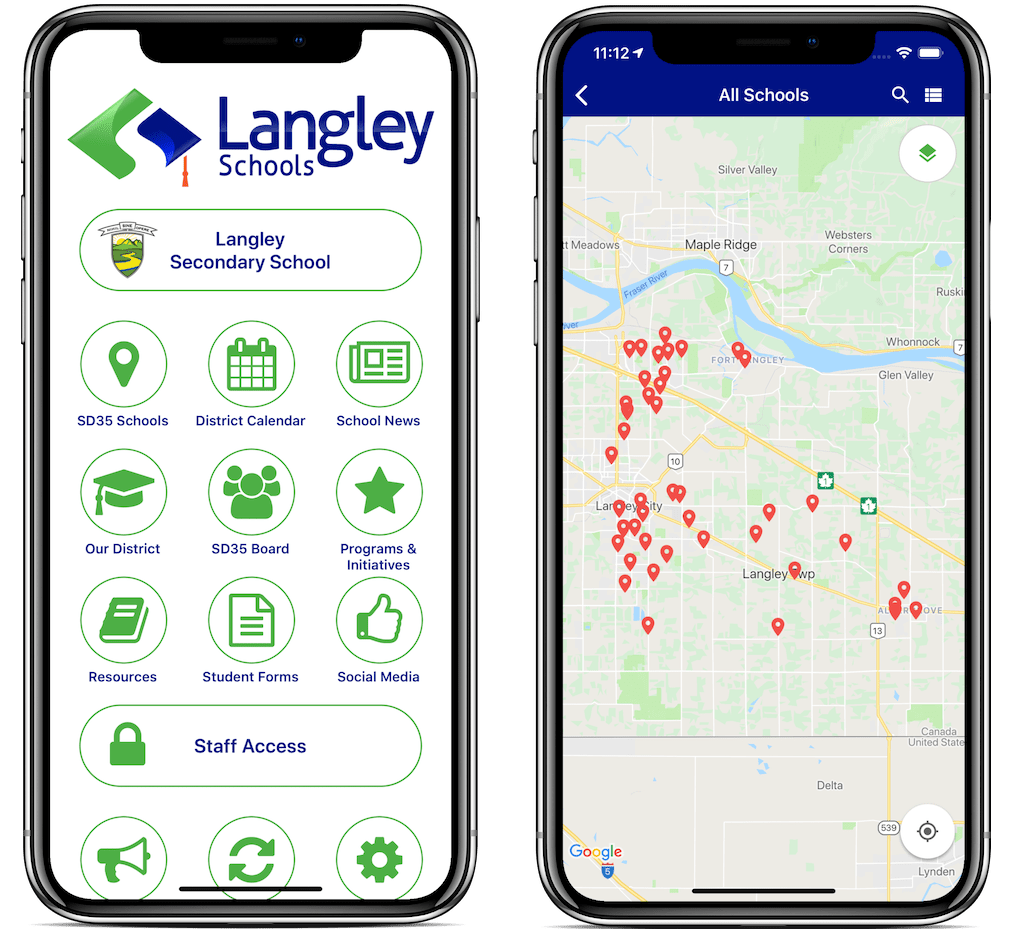 Communication:
An essential advantage of a mobile app is to be able to reach the target users wherever they are and share up to date information. Whether the targeted users are staff and teachers or parents and students, a mobile app allows schools and school districts to send a targeted push notification to share relevant information. Langley's School District 35, is using their mobile app to do just that. The app is structured hierarchically with the district owning the app, and all the different schools having an embedded sub-app with their own distinct content. As an example, the district is able to share information with all app users like COVID19 guidelines or weather warnings, while schools can share information with their own user base (events or other school-specific information).
Process:
To complement the communication aspect, a mobile app can also help in the digitization and automation of certain processes. Whether that is completing simple forms or organizing surveys and votes, the app can help schools and school districts gather useful input from the community. In addition, through integration with existing school and school district systems, complex processes can be available for users to complete through the mobile app such as student registration and application transfer.
Conclusion
These overarching use cases of a mobile app cover some of the benefits of having an app for a school district and its schools. With the COVID pandemic highlighting the need for more digital channels for engagement and the global shift to mobile, it has never been a more perfect time for school districts to launch a mobile app.
If you are interested to know more about how an Info Grove can help your educational institution through a mobile app, get in touch here.
Mobile Apps for Schools and School Districts