The City of Center is a small rural town located in North Dakota with a population of 500 residents. It gets its unique name because it is located just minutes from the scientific center of North America. 
The City of Center approached us to create a budget-friendly mobile app for their residents and local businesses after they learned about the app used by the City of Cavalier, which is also located in North Dakota. 
After further discussion, The City of Center decided to join the Info Grove Municipalities app, a stand-alone app we developed that is dedicated to small municipalities across North America. 
The way it works is that any small municipality can subscribe to our app and then create a dedicated app home page within it. 
To use the app, residents need to download the Info Grove Municipalities app on Google Play or the App Store. Once they've done that users can then open the app and select their municipality from a list.
From there the app takes the user to the municipality's customized app where they can find information about events, city council, parks and recreation, sports and tourism, as well as pay their bills. The app also allows municipalities to include their logo and change their icons.
While the app itself is very simple and straightforward, it was designed to help small municipalities to engage their residents at an affordable cost. For communities like the City of Center, it is exactly what they needed. The app was quick to build, it's easy to use, can be updated at a moment's notice and was done at an affordable price.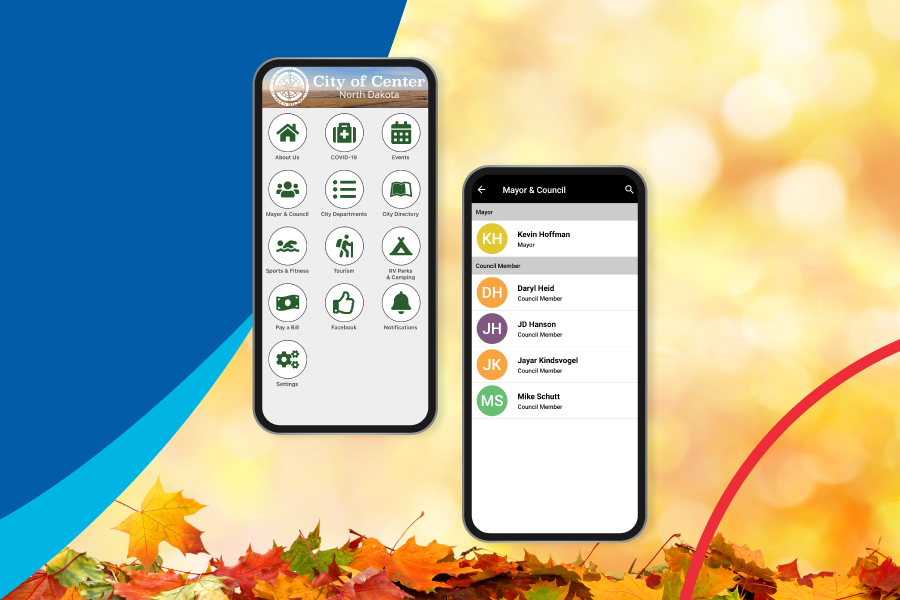 The initial idea to create the Info Grove Municipalities app started when it became clear that many small municipalities across North America can't afford to create their own customized apps. The challenge is that most municipalities often need an app that is complex enough to be informative and engaging, but cheap enough to afford. 
Recognizing this unique challenge, we decided to use our Info Grove platform to create an affordable app specifically for small municipalities.  
To do that, we created a stand-alone app that uses sub-entities. Each sub-entity is an individual municipality that appears in a list when a user opens the Info Grove Municipalities app. Users can then select the municipality they want and it immediately takes them there. In other words, each municipality has an app within our larger app. 
By doing it this way, we have cut down the amount of time it takes us to build a unique app for each municipality. As a result, we are able to provide small municipalities with the ability to have an engaging mobile app at an affordable price. 
If you are a small municipality on a tight budget, but interested in creating an engaging and easy-to-use mobile app please contact us to learn more about Info Grove Municipalities.
Karim Mansour is an Inside Sales Representative at 14 Oranges, the creators of the Info Grove platform.
Mobile App Customer Case Study – The City of Center