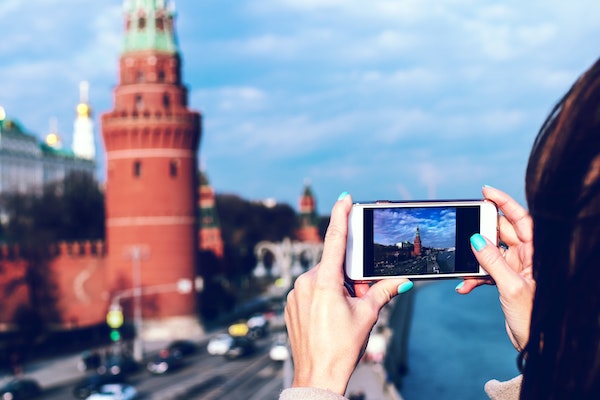 The COVID-19 pandemic has brought travel and tourism to a screeching halt, but cities and towns have started to adapt by implementing guidelines such as mandatory masks or occupancy limitations in stores and restaurants. While tourism is slowly picking back up, municipalities are trying to slowly attract visitors to boost their economies and help local businesses.
In this post, we will look at how municipalities can increase tourism, provide a great experience by having content for visitors and keep everyone safe by using a mobile app. Whether as a municipality you decide to launch a dedicated visitors' app or have a visitors' section within your municipal app, it is important to consider that content and experience are key but now so is safety. Here are 5 content ideas to include within your mobile app for your visitors:
COVID-19
In the age of COVID-19, contact tracing and app-based solutions have become a growing priority (read more in this blog). The app can be used by visitors to know where to go for COVID-19 testing and the guidelines for what to do if tested positive. In addition, the app can serve the municipality even after visitors have left the city or town. In the case visitors are tested positive when they have returned back home, they can submit in-app forms to your city sharing crucial information about their stay and itinerary.
Hotels & Restaurants
Places to stay and eat are amongst the most important pre-requisites to any trip. Guests to your city want to know the go-to hotels, places to eat, hidden gems for local food as well as the COVID-19 guidelines to follow in these locations. In an app, you can put together lists of these different hotels and restaurants with additional details for your visitors to help them choose. With the locations available in-app, visitors can navigate using their mobile device.
City tours
If you want your visitors to get the most out of their time in your city, why not provide them with a self-guided tour to all the locations of interest or historical sites. In 2018, the Indian Ministry of Tourism launched the "Incredible India" mobile application to help users navigate different cities and their uniqueness, providing the users with a personal guide in their pockets. You can also create an interactive experience for your visitors to explore and learn about the city, using digital media, geo-fencing and/or beacons in your own app.
Local Businesses
Promoting local businesses is on the agenda of any municipality. A mobile app can showcase your city's unique stores, crafters or eateries. Not only is it helping the small businesses in the community, but it also provides visitors with the opportunity to shop and eat like a local. Using in-app banners, you can even promote new or specific businesses. This has become increasingly important with many businesses forced to shut down and lose revenue due to COVID-19.
Emergencies
You should always be prepared in case of emergencies to help your residents and visitors. A mobile app in some situations may be the best method of reaching a large number of people at once with instructions on what to do in emergencies. Over 5 years ago, Facebook deployed its Safety Check service, directly accessible through Facebook apps, which was used during the 2015 Paris attacks, 2016 Brussel bombings and 2017 Westminister attacks in London. Using a mix of push notifications, offline content or contact lists anyone that has the app will have instructions on what to do in case of emergencies and staying safe. Unfortunately, on top of having a global pandemic, emergencies still do occur.
With these 5 content ideas, be sure to provide your visitors with what they need to have an unforgettable and safe experience while taking a step closer to becoming a smart digital city. Don't forget to promote the app to your international audience, so make sure to post banners in your ports of entry or you can make use of the tips we posted here: Top 5 Ways to Increase Your App Download Numbers.
Our Info Grove platform can help you create this type of content and more in your own app, so if you are looking to boost tourism through a dynamic and feature-rich mobile app, contact us to learn how Info Grove can help.
Safe Tourism in your Municipality with a Mobile App