Cities across North America are developing mobile apps as a new way of reaching citizens in a mobile-first environment. In 2017, the average user spent over two hours a day on mobile apps, and over three hours a day for millennials. Mobile apps present a new avenue to reach citizens, gather insight and opinions, and connect them to local services and events. We often see cities tackling mobile communication with a single-focus app, such as a 311 report or garbage schedule app. While we do see immense value in these types of apps, we believe that a complete city app, with a wide range of services, provides the most value to citizens. For example, the City of Hamilton uses our Info Grove platform to send emergency notifications, promote events, link citizens to jobs and other services.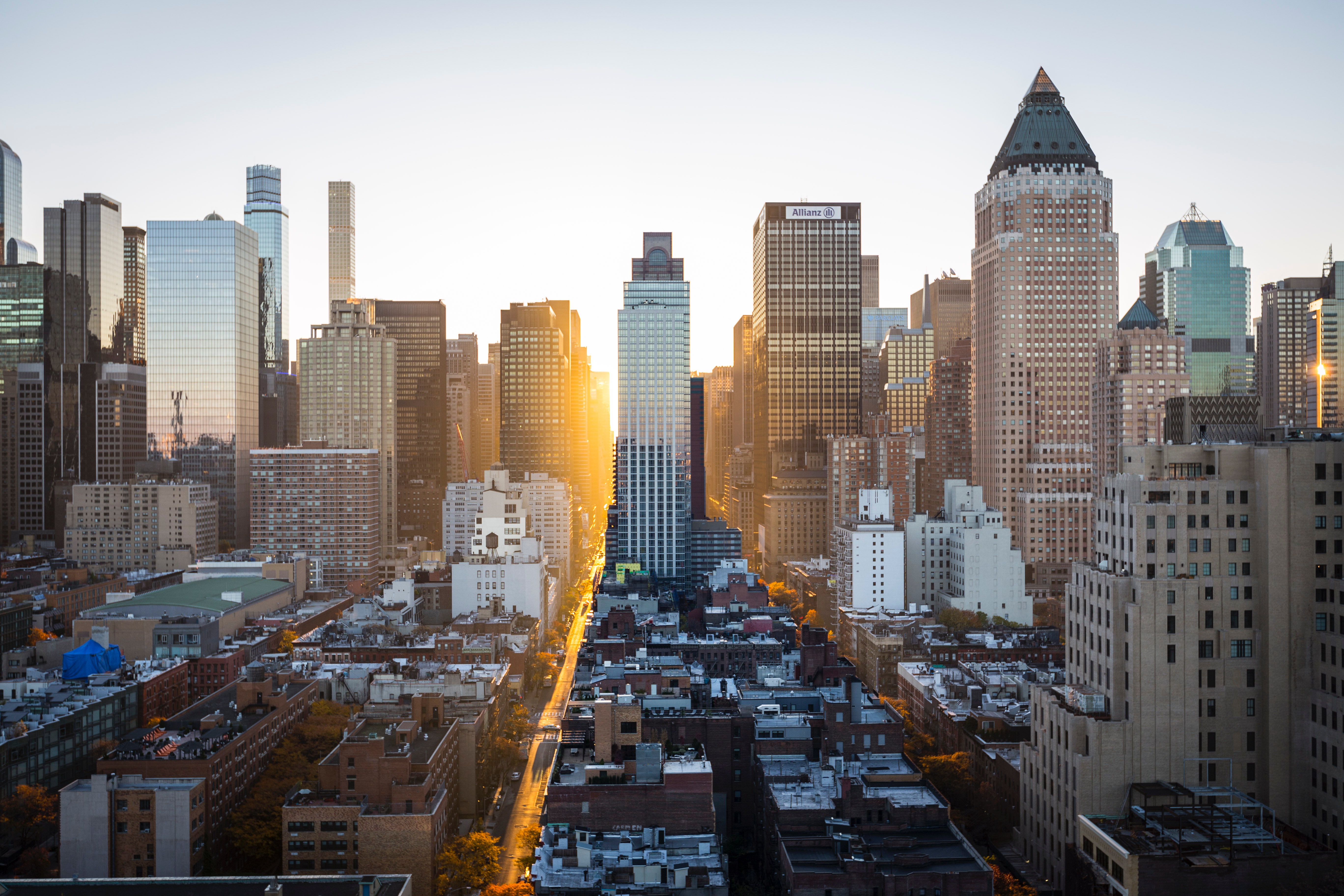 In addition to the City of Hamilton, we've worked with the City of Surrey and several U.S. counties to provide new avenues for mobile-first citizen engagement. Here are the top 10 features to include in a city app for citizen engagement:
1. 311 Reports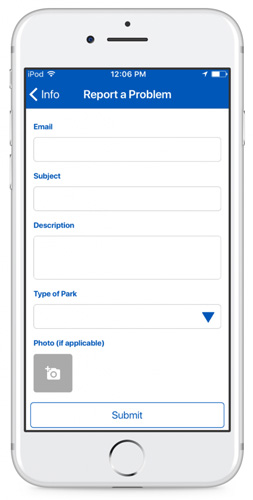 Allow citizens to complete reports in the mobile app to notify city staff regarding important issues.
311 reports provide citizens with the tools to report any problems to the city, such as potholes, graffiti, or property damage. Ideally, you're able to configure each report so it's emailed to the appropriate staff member.
2. Emergency Notifications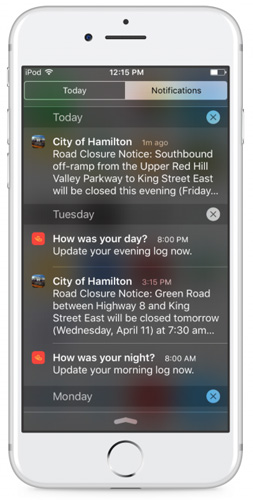 Keep citizens up to date with push notifications for city emergencies.
The City of Hamilton uses push notifications to inform citizens about road closures, weather warnings, and changes in hours of operation for public facilities.
3. Startup Questions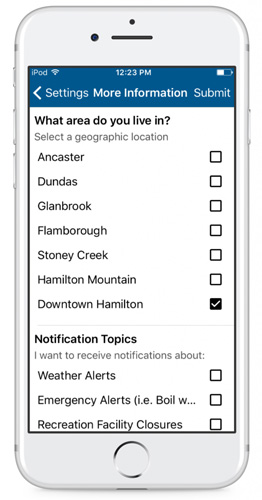 Allow citizens to personalize their experience with the mobile app with startup questions.
Not every push notification needs to be sent to every app user. Startup questions give the power to the citizen to determine how often they want to be notified.
4. Spatial-Based Triggers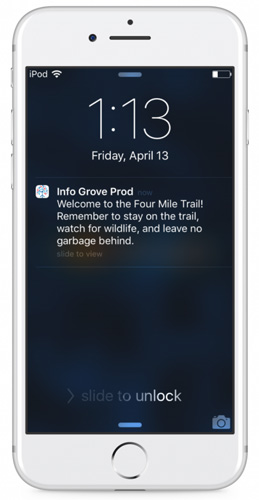 Integrate geo-fence technology to alert citizens who enter a specific location with push notifications or location-specific content.
For example, when an app user reaches the trailhead for a hike, he or she would automatically be sent a push notification with trail details and any relevant information.
5. Things To Do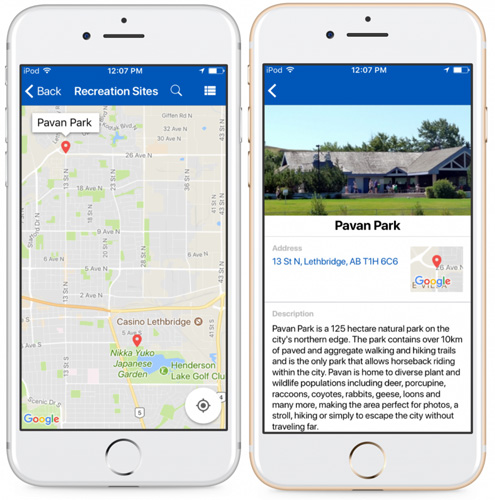 Provide an active directory of things to do in the city. Users should be able to sort by "near me"
Connect citizens to public parks, recreation facilities, hiking trails, shopping malls, bike routes, and other points of interest. The City of Surrey links users to its large system of bike routes for easy access.
6. Event Information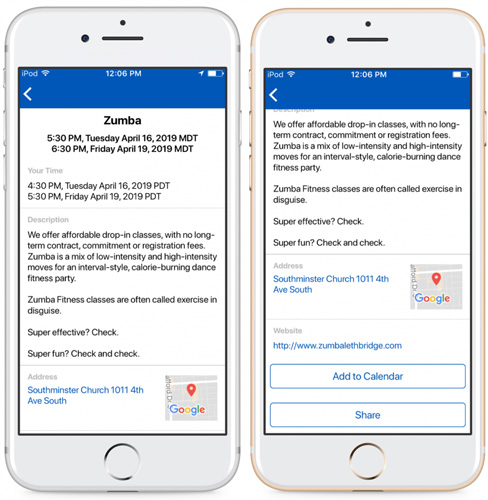 Keep citizens informed with everything happening in the city.
Allow citizens to add events to their native calendars, share on social media, and get directions. Create new content to promote new festivals and conferences in the city.
7. Weather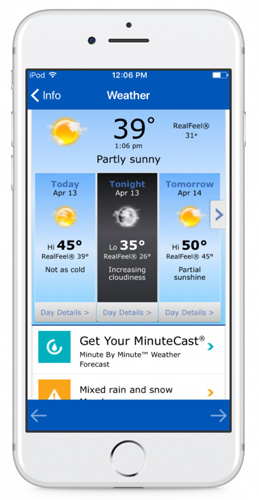 A good mobile app has features that keep users coming back for more. Every citizen is interested in weather, right?
Including an active weather widget in the app encourages citizens to launch the app on an ongoing basis and will link them to other app features.
8. Contact Information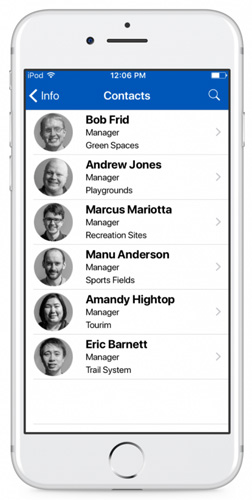 Two-way communication is vital. Provide citizens with a city contact list organized by citizen need or department.
Allow citizens to email, phone, or schedule a meeting with staff representatives.
9. City Resources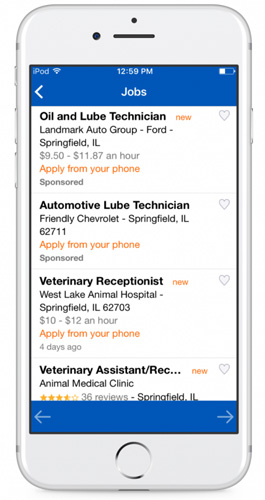 The list of resources will vary depending on each city's specific needs:
Garbage/recycling schedules.
Jobs and employment opportunities.
Renew dog licenses.
Public transit schedules.
Pay a parking ticket.
10. Social Media Integration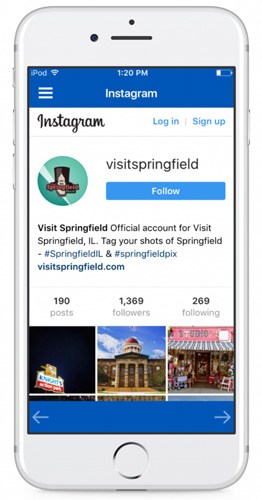 Gaining organic engagement on social media is difficult. Are citizens even viewing your Tweets?
Integrate your social media accounts in the app and connect users to your Facebook, Instagram, Twitter, or Youtube account.
Conclusion
The most important feature to include in a city app is updated content. Whatever features you decide to implement, whether a 311 report, garbage schedule, or local events, if your content is outdated or irrelevant you will not gain a consistent user base. Unfortunately, many cities fall behind in this category and we are left with archaic city apps in the app stores. To combat this challenge, a mobile app should find ways to integrate to current communications, such as a website hosted with WordPress or Drupal.
However, you'll likely have content that does require ongoing maintenance. If you're choosing to outsource your development to save costs and gain expertise, look for an app service that provides a backend content management system so non-technical staff can log in and update content — no coding required. Also, don't forget to set up Google Firebase Analytics to track your success!
Mobile Apps for Cities: 10 Citizen Engagement Features