MISSOURI EDUCATION ASSOCIATION
The Missouri Education Association is using 14 Oranges Info Grove mobile application service to engage its members on industry issues, news, and information. Through the MNEA mobile app, members will have access to the MNEA "Something Better magazine", communications briefings, Start Smart guide for beginning teachers and many other publications. Included in the app is a newsfeed, which includes helpful hints for classroom strategies, curriculum themes, and news from the state and national NEA affiliates. Members can also use the app to:
View events and important dates and add them to their personal calendar
Connect to their MyDeals account
Carry their e-membership card
Look up legislators and find contact information for them.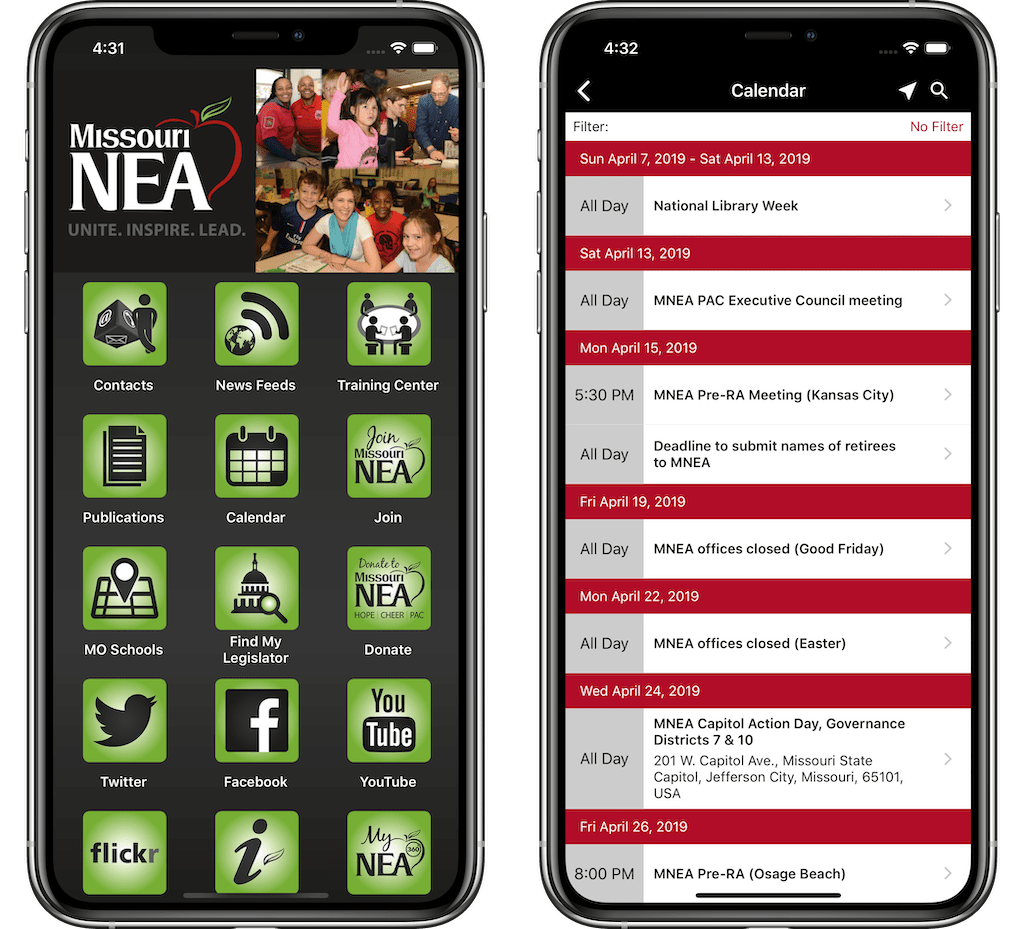 Missouri Education Association