The Michigan and Missouri Education Associations has released their new and improved mobile apps using Info Grove. Members of both associations will notice the apps have been updated to meet the latest system offerings by Android and iPhone. Before, members of both associations had a different user-interface (UI) depending on their device, either Android or iPhone. Using Info Grove, the cross-platform UI design will now provide users on both devices with the same user-experience (UX).
OLD UI/UX
Android users will notice the biggest changes, as they no longer have a "hamburger menu" to navigate between app content. iPhone users, who formerly had a condensed grid that required swiping between pages, now have all buttons located on the main home screen.
New Missouri Education Association Mobile Interface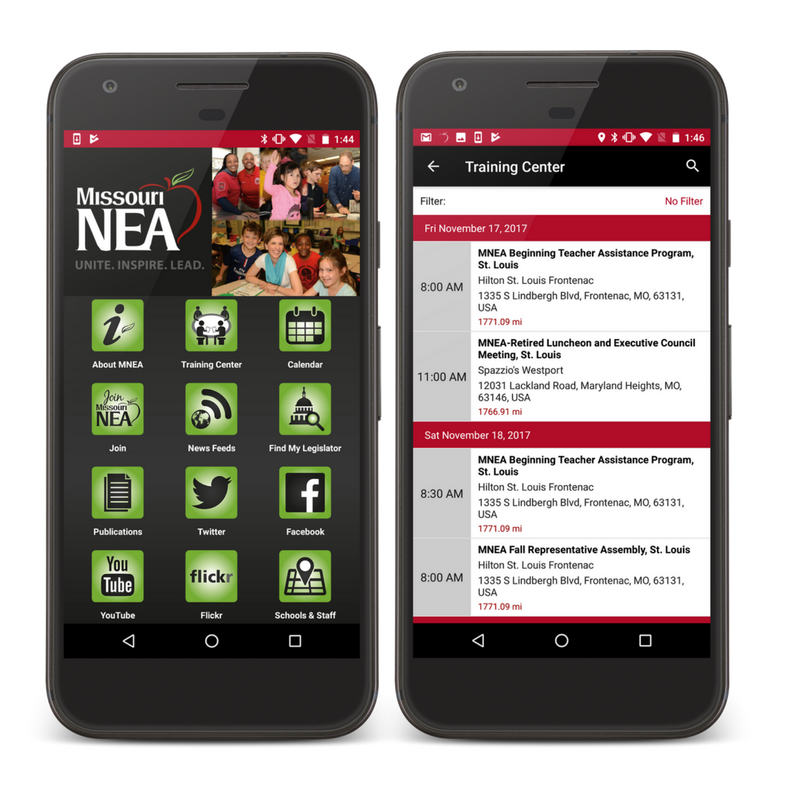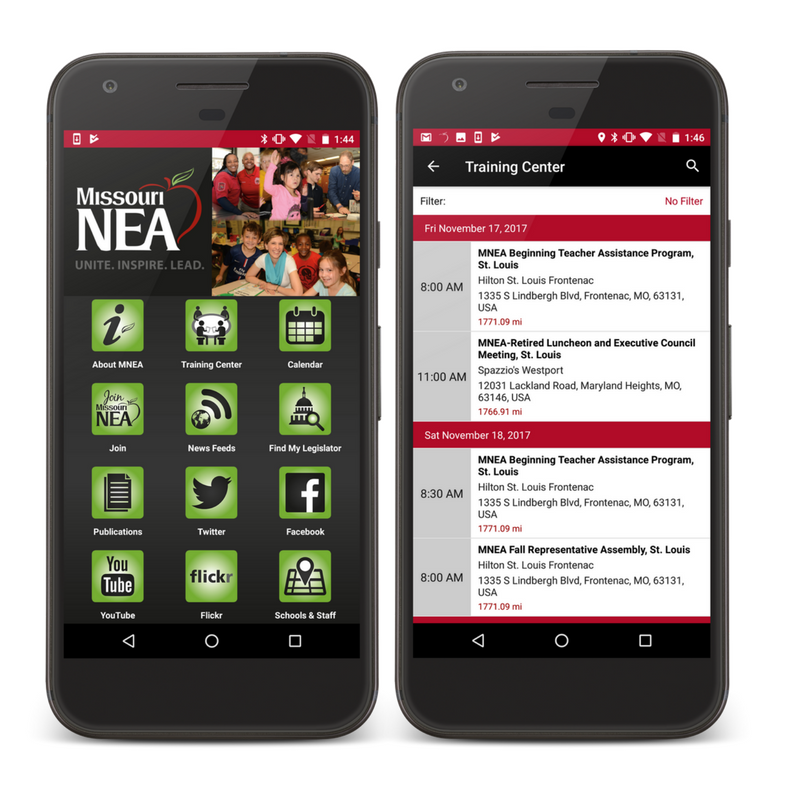 New Michigan Education Association Mobile Interface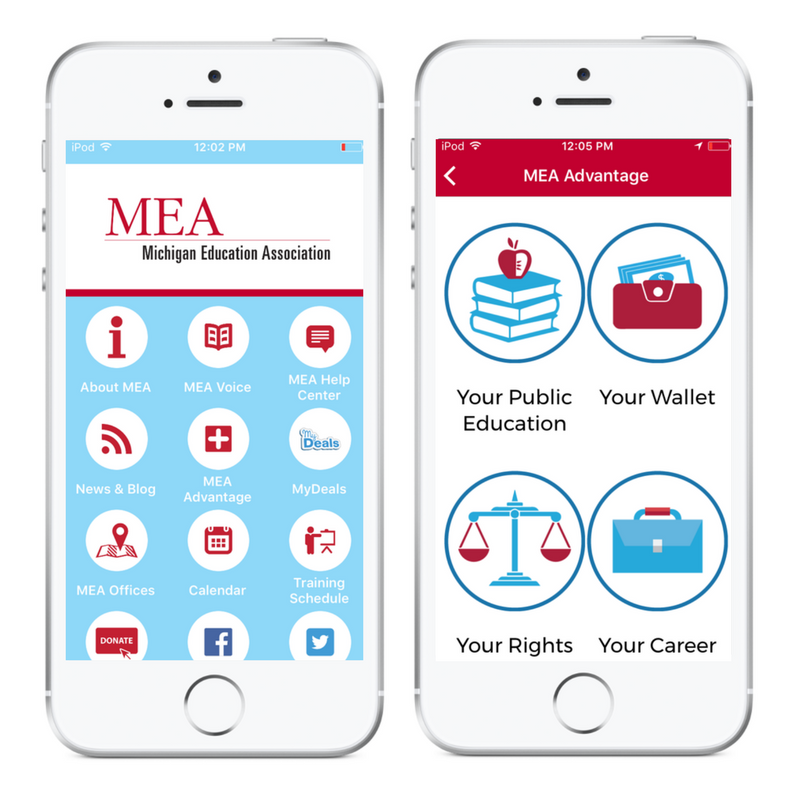 Members of the Michigan and Missouri Education Associations will spend less time swiping between pages and searching for information and more time engaging with content. But most important, is the experience and interface are the same across all platforms, including tablets and iPads.
Michigan Education Association
The Michigan Education Association (MEA) is a self-governing education association, representing about 140,000 teachers, education support professionals and higher-education employees throughout the state. The MEA Mobile App is designed to connect industry personnel to news, advocacy information, events, and resources. Also, the app links members to association benefits, such as "MyDeals" which offers discounts on day to day purchases.
Missouri Education Association
The Missouri NEA is an advocate for public schools, public school students, and public school employees. The 35,000 members of the Missouri National Education Association are public school teachers, librarians, counsellors, coaches, school psychologists and psychiatrists, administrators and faculty in colleges and universities. Association members can use the app for a variety of purposes, such as carrying their MNEA E-Membership card and look up legislators to contact for advocacy purposes.
Michigan & Missouri Education Associations Launch New UI/UX