School District 42 (SD42) is a school district in British Columbia serving the municipalities of Maple Ridge and Pitt Meadows. In 2012, SD42 commissioned the building of a custom mobile application Emergency Call List (ECL) dedicated to the district staff. The app allows the staff such as principals, teachers, administrators, at each school in the district instant access to important information as well as their representative supervisors in case of an emergency such as a school lock down, a fire, or an earthquake.  
The initial custom app had been well received by the school staff; however, after nearly 9 years in production, the app started to show its age and was starting to require an increasing amount of annual maintenance. 14 Oranges approached the SD42 executives with a proposal to switch their ECL app to use Info Grove to simplify the management of their mobile app. The project was started in the summer and rolled out to their staff in early October.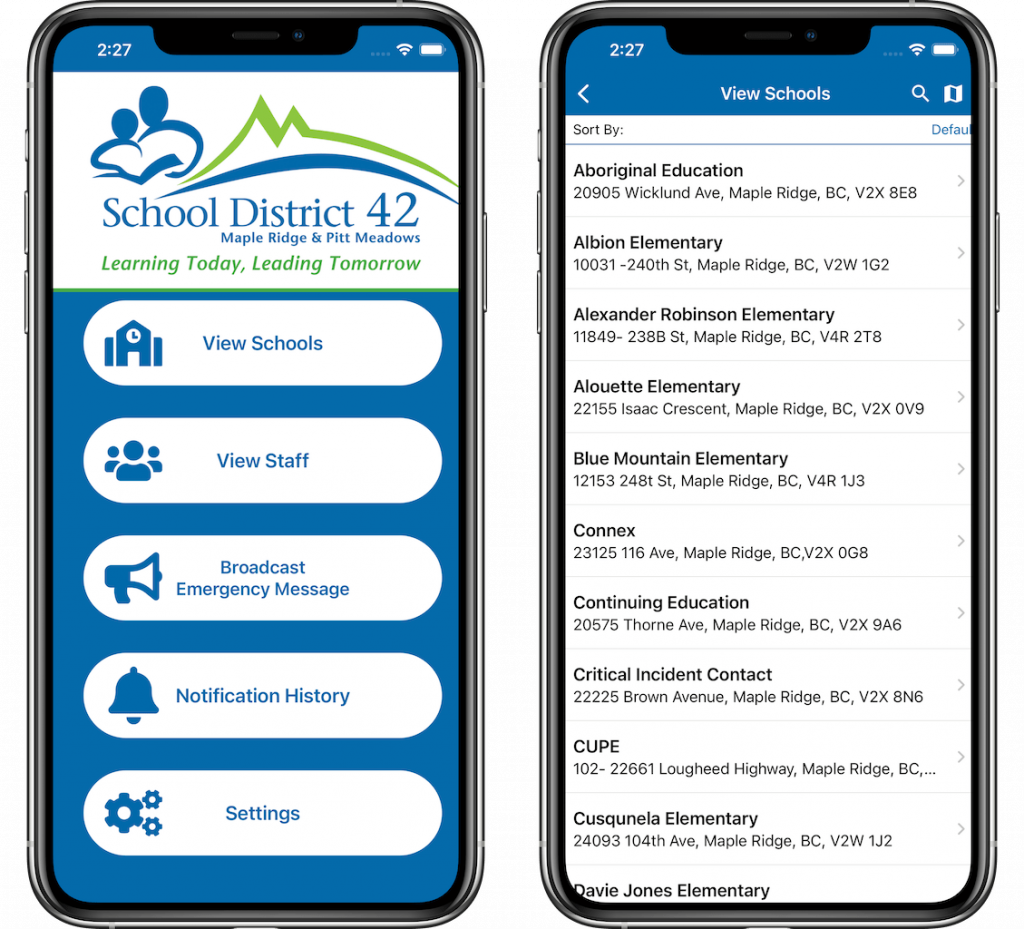 The app allows to
View a list of the schools in the district including contacts (or a contact) for each school.
View a list of staff for the district including their important contact information.
Initiate a broadcast message to all staff via push notification.
View a history of previous messages.
The mobile app is available for free on iOS and is only accessible by registered users.

Should your school district need an app for your staff or your entire school community, contact us, we would be happy to discuss how Info Grove could help meet your goals.
School District 42 Simplify Their ECL App with Info Grove