We are proud to announce that Fulton County Georgia has launched the Fulton County Votes app.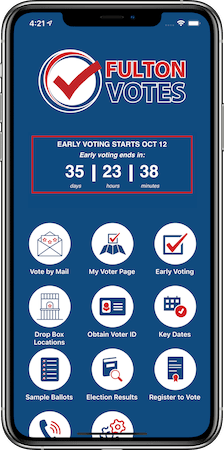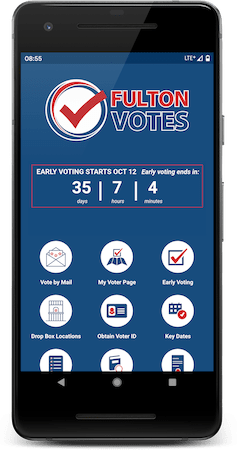 The app provides users with voting and election information including:
How to register to vote.
How to get absentee ballots or vote-by-mail.
How to vote early.
How to find your voting location or precinct.
Important election dates.
A countdown timer letting you know upcoming important dates.
And much more!
The app is available on iOS and Android
The apps are powered by Info Grove and, as is often the case, were launched within 6 weeks!
Contact us today for a demo and see for yourself how easy Info Grove is!
Fulton County Georgia Launches Fulton County Votes App!