Mountain View County (MVC) is a rural municipality located in the heart of Alberta's Calgary-Edmonton Corridor. MVC has 20 rural neighborhoods with a combined population of over 13,000. In late 2020, 14 Oranges was approached by CGI, one of the largest IT and business consulting services firms in the world, with an opportunity for joint collaboration to help MVC and its residents. CGI had been working with MVC on its digital transformation strategy and the county was looking to expand its digital footprint with a mobile application for resident engagement.
After several discussions, MVC has selected 14 Oranges' Info Grove platform in collaboration with CGI to deliver its resident and visitor engagement app. Info Grove allows their staff members to independently add and update content with the simple to use backend management system. The municipality is now able to relay information about events, news, and emergencies using their citizen engagement app.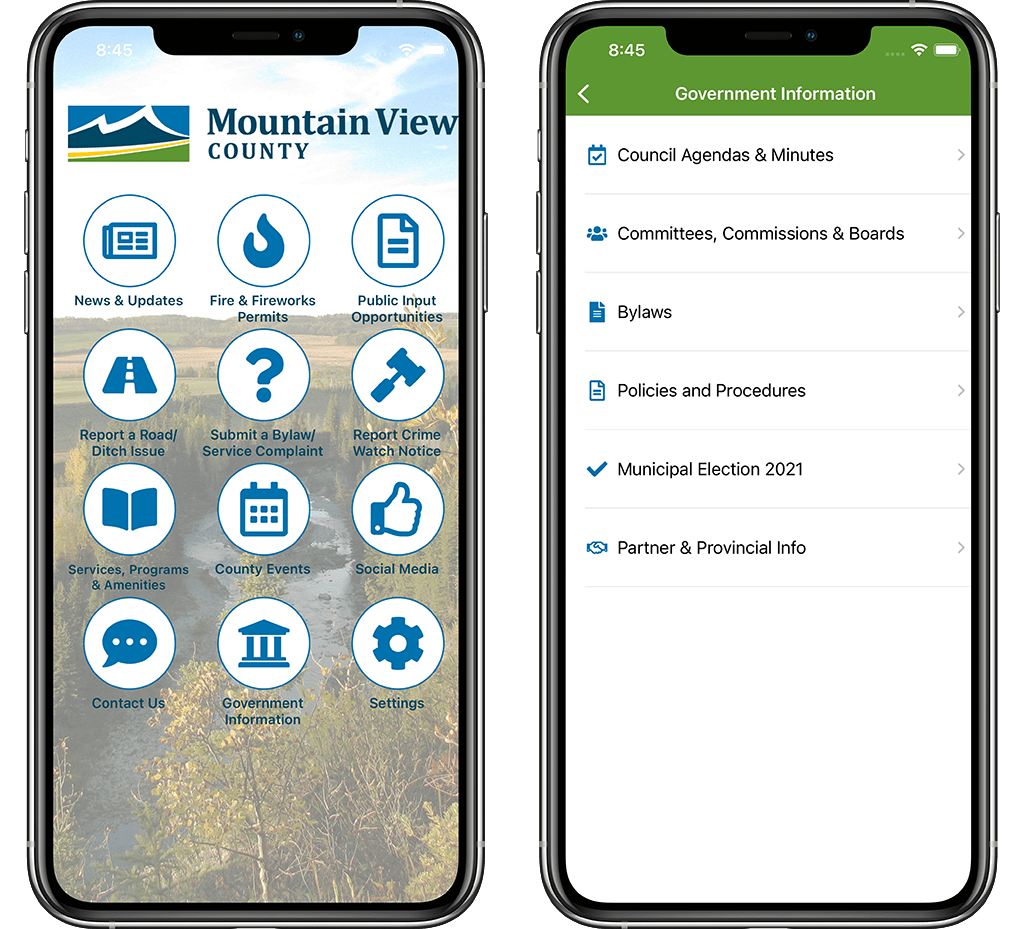 The Mountain View County app includes features such as:
News and updates
Permit Information
Bylaw/Service Complaint forms
Reporting road, ditch and weed problems
Calendrier des événements
Government information, services and programs
And much more
The app is available for download on iOS and Android Devices.
About 14 Oranges
Based in Richmond, BC, 14 Oranges is a software development leader with a focus on mobile applications and websites for organizations of all sizes. Since 2009, 14 Oranges has helped organizations large and small reach their digital transformation needs and has been consistently ranked as one of the top mobile and web application development companies in Canada.
About CGI Inc.
Founded in 1976, CGI is among the largest independent IT and business consulting services firms in the world. With 76,000 consultants and other professionals across the globe, CGI delivers an end-to-end portfolio of capabilities, from strategic IT and business consulting to systems integration, managed IT and business process services and intellectual property solutions. CGI works with clients through a local relationship model complemented by a global delivery network that helps clients digitally transform their organizations and accelerate results. CGI Fiscal 2020 reported revenue is C$12.16 billion and CGI shares are listed on the TSX (GIB.A) and the NYSE (GIB). Learn more at cgi.com
Mountain View County (MVC) Launches a Visitor and Resident Engagement App!